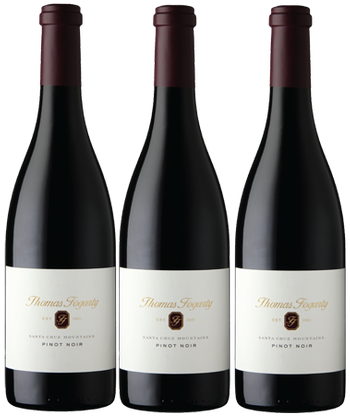 Weather Changes - 2/26/2021
Join owner Tom Fogarty Jr. and winemakers Nathan Kandler and Michael Martella from your home every Friday at 5 pm pst on your computer/phone/tablet. Register for Virtual Tasting Series Here.
There is no obligation to make a purchase in order to attend the virtual experience. The zoom link is also posted on our Instagram/Facebook and website.
We try and keep the virtual tastings to under an hour and focus on two wines. The virtual tasting series will be available on our Facebook page for viewing on-demand at your convenience.
February 26th Tasting - Weather Changes
2014 Santa Cruz Mountains Pinot Noir
2015 Santa Cruz Mountains Pinot Noir
2016 Santa Cruz Mountains Pinot Noir