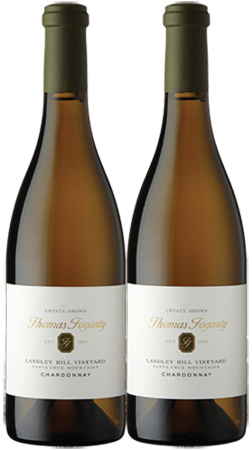 Langley Vineyard Vertical with Pairings- 4/30/2021
Join owner Tom Fogarty Jr. and winemakers Nathan Kandler and Michael Martella from your home every Friday at 5 pm pst on your computer/phone/tablet. Register for Virtual Tasting Series Here.
There is no obligation to make a purchase in order to attend the virtual experience. The zoom link is also posted on our Instagram/Facebook and website.
We try and keep the virtual tastings to under an hour and focus on two wines. The virtual tasting series will be available on our Facebook page for viewing on-demand at your convenience.

April 30th Tasting: Langley Hill Vineyard Vertical
2011 Langley Hill Vineyard Chardonnay
2017 Langley Hill Vineyard Chardonnay

Food Pairings by The Cheese Shop
Honey Bee
A pasteurized goat's milk Gouda from the Netherlands that has been infused with
honey.

Cacio Pere
Hailing from Tuscany, Italy, this is a pasteurized sheep's milk cheese that is aged for 3-4 months and
produced using traditional animal rennet.
Vintner's Kitchen Grapefruit Ginger Rose Jam 1.5oz
& Dalmatia Quince Spread 1.05oz