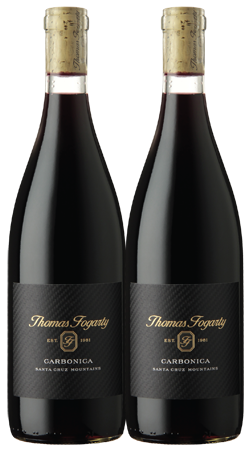 Carbonic Maceration - 8/13/2020
Join owner Tom Fogarty Jr. and winemakers Nathan Kandler and Michael Martella from your home every Thursday at 5pm pst on your computer/phone/table. The zoom link will be emailed to you. There is no obligation to make a purchase in order to attend the virtual experience. The zoom link is also posted on our Instagram/Facebook and website.
We try and keep the virtual tastings to 45 minutes and focus on two wines. The live virtual tasting series will be posted on our YouTube channel for viewing on-demand at your convenience.
August 6th Tasting- Carbonica- Includes:
2015 Carbonica Syrah
2016 Carbonica Syrah
$10 Flat Shipping
---
Cheese Pairings
For weekly curated cheese pairings contact
Kent Torrey via email cheeseshopinfo@aol.com or
by phone (831) 625-2272
Please reference the virtual tasting date to purchase the cheese pairing.
*Cheese orders must be submitted by 4pm Sunday for same week delivery.*